More Wool and Coconut birdhouses in the onlinestore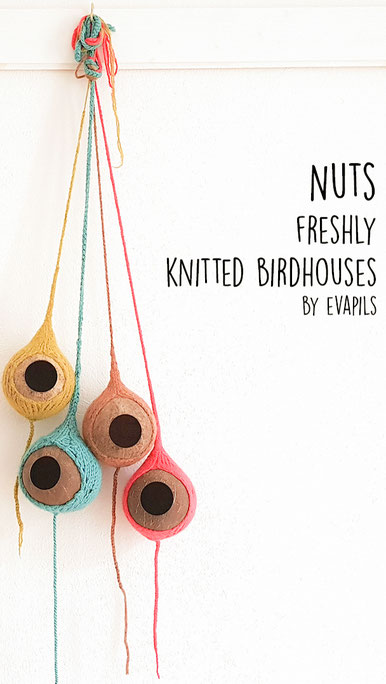 coming from far away the coconut still is a classical item for small wildlife birds in europe.
i've invented a new styling variation for it:
woven into twine and wool it can be used as a feeder for your garden birds,
as little dwelling or as hanging hiding place for keeping your own special things.

It's all handcrafted by myself, one piece knitted, according to the form of each nut.

size:
size of the largest ones is approximately 15 cm diameter.